I love working with people from all cultural backgrounds. Relax, I'll be there with you every step of the way.
Perhaps you're celebrating a life-long commitment, welcoming a new life into the world or farewelling a loved one?
We all search for ways of acknowledging these transitions in our lives in a fulfilling way – we look for ways of making these times truly precious, meaningful and authentic.
We live in an increasingly vibrant and diverse society and it's my privilege to guide you through the many choices you face in preparing a ceremony which reflects you in a genuine and heartfelt way.
As an experienced authorised civil and marriage celebrant I engage with each and every one of my clients in a kind and open manner and provide equal access to my services to every client.
Through my own experience, I appreciate the importance and significance of ceremony in peoples lives.
Taking a moment to pause, reflect, and celebrate our changing circumstances is a healthy and fulfilling way of taking stock and moving forwards.
It would be a great honour to guide you through this transition in your life and look for ways of celebrating in a way that works for you!
In the spirit of reconciliation Soulful Celebrations acknowledges the Traditional Custodians of country throughout Australia and their connections to land, sea and community. We pay our respect to their elders past and present and extend that respect to all Aboriginal and Torres Strait Islander peoples.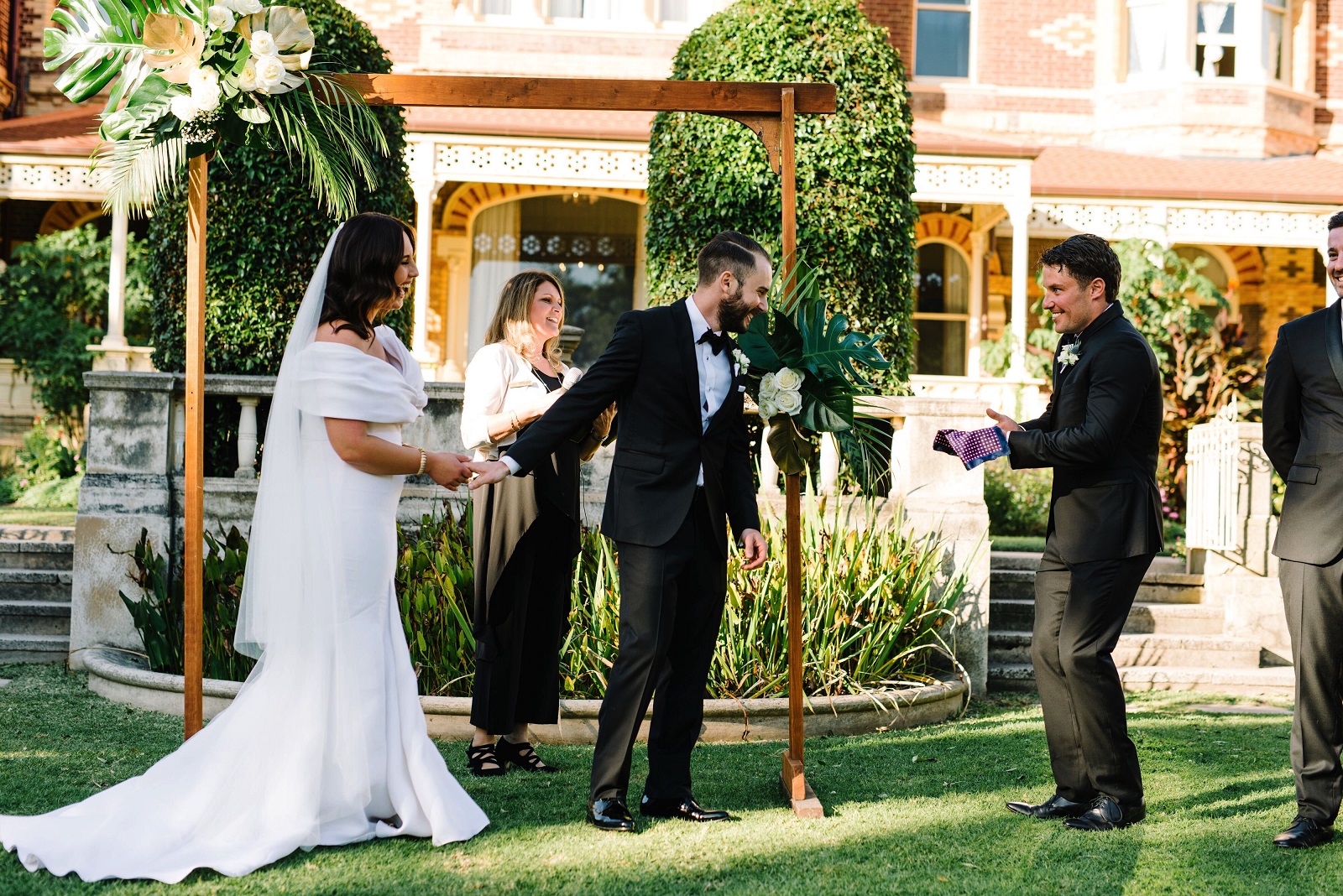 Marriage is the coming together of two people and very often the blending of rich and diverse cultures and traditions.
Let's find a way of celebrating in a way that works for you.
I understand the healing power of a well crafted and sincerely presented funeral ceremony. I'm committed to working with families to find a meaningful and personal way to farewell a loved one.
Choosing a celebrant who can meet your uniquely personal needs is an important step to achieving the most fulfilling outcome for you on the day.
With a background in performing arts, almost ten years' experience as an authorised marriage celebrant and a commitment to ongoing annual professional development, I bring creativity to my role and am always up to date with industry developments.
You truly made our wedding a special event – our friends are still raving. I loved your professionalism and how you got us into action. I loved your ideas and creativity and your calming nature on the day really helped me relax and enjoy myself. Thank you for including my children so perfectly and for catering to all our needs- your ideas were fantastic. We cannot thank you enough for the memory, it is a wonderful way to start a life together and I will be forever grateful to you.
Hi Sandra Thank you to you and Ian today for a truly wonderful service in celebration of  my Beautiful mums life Even though it was incredibly difficult Your softness and kindness will always be remembered by our family Thank you Sincerely 
I would like to particularly thank you for your warm and eloquent presentation at our son's funeral service. It really was as so many people said to us – the most inspiring service they had attended. Your delivery and absolutely appropriate demeanour was remarked upon by many and we consider ourselves lucky to have had you take care of us. We thank you once again for being so good at what you do.
I think that Sandra performs an important service to the community and she excels at it. So many people commented on what a lovely celebration of Mum's life we had.
Sandra, through her gentle, respectful and knowledgeable guidance, made it possible for us to honour our beautiful mother in our own way, in keeping with our Jewish heritage.
On behalf of our children, Ebony and Will, I would like to express my sincerest thanks to Sandra Jason for her wonderful help following the unexpected passing of my beautiful wife Michelle recently.
Sandra was not just a professional celebrant guiding us through a difficult process; her beautiful words were loving and respectful to Michelle, and her approach to us warm, caring, and sympathetic – so much she felt part of our family.
Thank you, Sandra.
Read our latest blog posts about important life celebrations.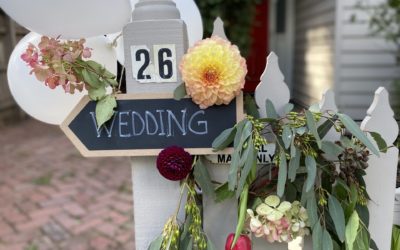 I'm so happy that weddings are back on, I'm having a Spring Special and am including a delicious bottle of bubbles, too!  Spring has sprung and you can finally start thinking about getting your life back on track and tying the knot!  We've all put so much on hold, why...
read more
To enquire about ceremonies or a reiki appointment, please call me on 
0412 003 612 or fill out the form below.
I will get back to you as soon as possible.